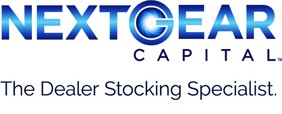 Smarter Stocking.
NextGear Capital Stocking Plans are the smart way to buy the stock you want from the source you choose. It's all about freeing up the cash you need to transform your sales, and maximise your profit.
Our Stocking Plans are cost effective, easy to manage and could help you increase, upgrade and diversify your stock.
Aston Barclay accepts payment direct from NextGear Capital, simplifying your buying process, enabling you to transport vehicles to your forecourt faster.
100%* of the sale price funded plus VAT and buyers fees
Instant payment confirmation
Cars and LCVs up to 3.5 tons funded
Stock vehicles for up to 150 days**
Independent from retail finance commitments
You can fund auction, wholesale, trade, existing stock and part exchange vehicles
Access your plan 24/7 with StockMaster
Simple, transparent, speedy and paper free application process
Stocking Plans are typically live within 7 working days
Fill up your forecourt with NextGear Capital.
To arrange an appointment with a NextGear Capital Account Executive call 0843 50 60 606
Interested in stocking up? Apply for a NextGear Capital Stocking Plan, 
*Maximum vehicle value £45,000, VAT funded on LCVs and qualifying vehicles
** Independent dealer plan 120 days, Franchise dealer plan 150 days
Stocking Plan is subject to status, Terms & Conditions. You must be a VAT Registered dealer, trading for 12 months with a physical retail site to qualify.